EVERYBODY'S SHOES

X 

TWIN PINES JAM II

PUPPIES

BORN AUGUST 26th

4 girls - 4 males

Shoes is a super squirrel dog and blue.  She out of Blue Suede Shoes and Everybody's Buddy. Who are also two superb squirrel dogs!  Shoes has alot of blue genes but this go around was bred to Twin Pines Jam II who does not carry the blue gene. The puppies carry the blue gene though and could produce blues for you.  We think this will be an exceptional cross and you won't be sorry to own one of these pups!  Early starters expected!   We require a 50.00 deposit to hold your puppy within a week of reserving it.  We can fly into any major airport or can use a dog hauler to Southern and Eastern states.  Both run around 225.00.  Of course you are more than welcome to come and pick your pup up and go for a hunt with Donnie and our dogs!  

Puppies come with OMCBA puppy papers, first shots, several wormings, will be eating good and will have had alot of attention.

Please do plan to pick your puppy up AFTER October 8th... but in a timely manner.  THANKS!

Also...reminder....besides sitting in Mc Donald's parking lot to update pictures you should go to 

Pictured at 3 weeks old...EXCEPT FOR ONES STILL AVAILABLE AND THEY ARE PICTURED AT 7 WEEKS OLD - READY TO GO!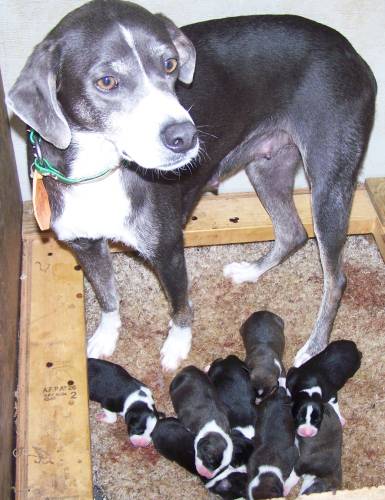 Shoes and one day old puppies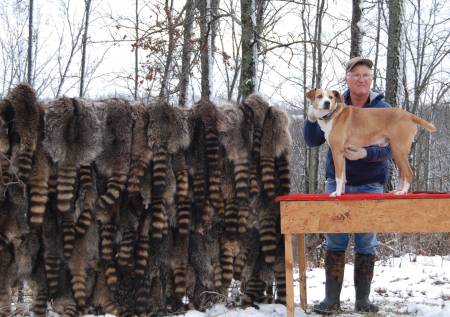 JAM AND SOME HIDES ONE JANUARY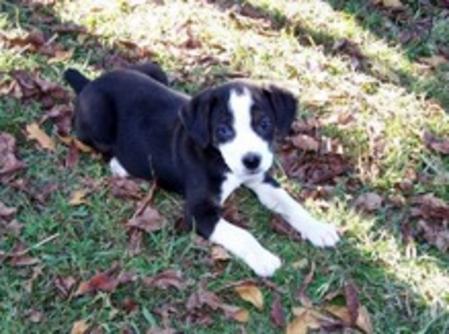 AVAILABLE!  GIRL ONE - BLACK AND WHITE  Big white on her nose to big blaze. White lines not connected on neck.  High front socks,small rears.  $250.00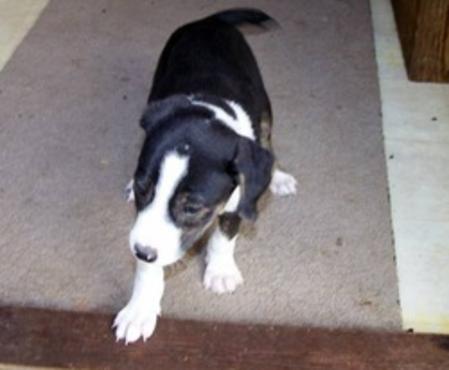 AVAILABLE!  GIRL TWO - BLACK AND WHITE - White on nose to small blaze.  Ring with more from right.  Dot in middle.  Line to top of head.  High front socks, Natural Bob Tail  $250.00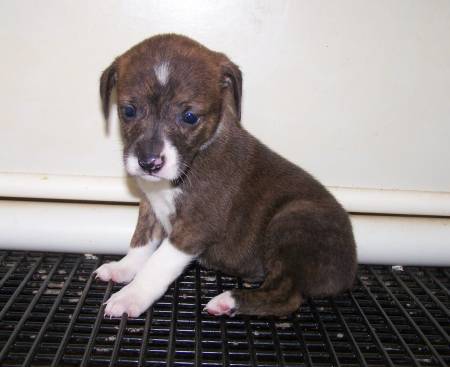 GIRL THREE - BRINDLE AND WHITE - Small white on nose with more to the left and a dot between eyes.  High front sock on left and small white on other three.  Line from left for a ring.   $250.00  SOLD TO DEAN AND ROSE EVANS, MO  At her new home now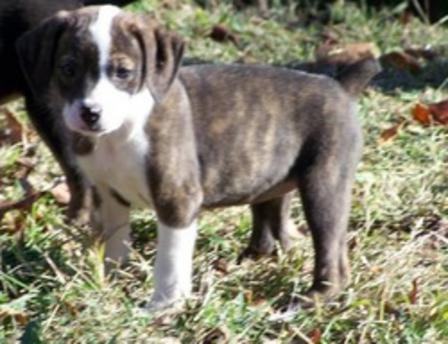 AVAILABLE!  GIRL FOUR - BRINDLE AND WHITE - White on nose with more to left.  Big blaze over top of head to ring.  Small line on left side of neck. High front socks, small rears.  Natural Bob Tail, Dews  $250.00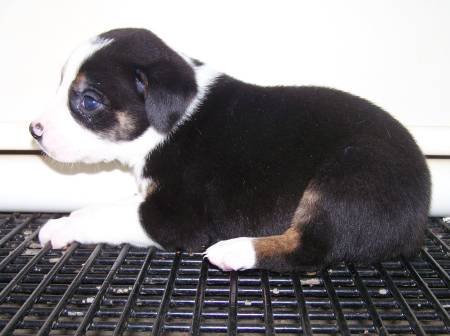 BOY FIVE - BLACK AND WHITE  WITH SOME BRINDLE ON LEGS/FACE - Big white on nose to big blaze.  High front socks.  Ring from the left.  Small white on rears.  Dews, Natural Bob Tail  $250.00 SOLD TO RUSS BUTLER, TN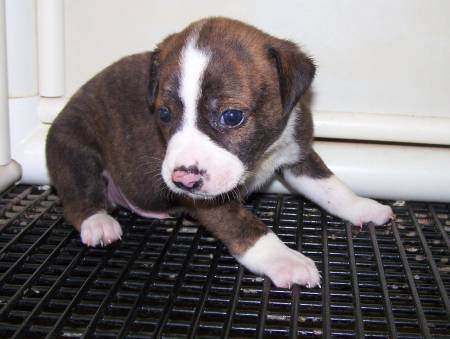 BOY SIX - BRINDLE AND WHITE - White on his nose with narrow blaze.  High right front sock, three other smaller.  Dot of white on neck.  Natural  Bob Tail. $250.00  SOLD to LAURA MATZNICK, MI  Deposit Received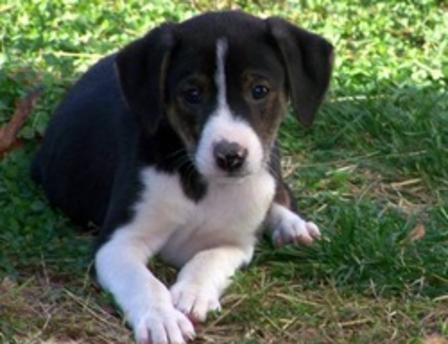 AVAILABLE!  MALE SEVEN - BLACK AND WHITE WITH JUST A TOUCH OF BRINDLE AROUND FACE  White on nose to narrow blaze.  High front socks, partial ring from the left.  Natural Bob Tail.  $250.00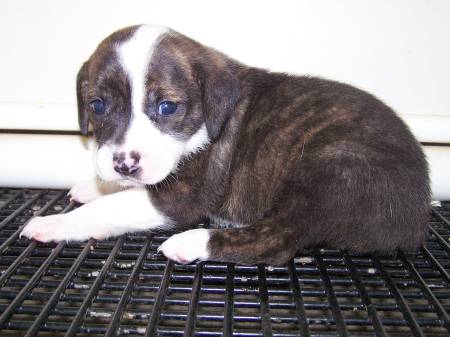 MALE 8 - BRINDLE AND WHITE - Whhite on nose to blaze that goes over top of head for a left side ring.  High left front sock.  Natural Bob Tail.  $250.00  

Donnie and Mary Clark

8550 Mtn. Cur Lane

Mountain Grove, MO  65711

417-668-0003 Home

417-259-2704 Mary's cell