SOUR GRAPES 

AND

EVERYBODY'S BUDDY

PUPPIES - 

BORN September 20, 2011

Grapes is out of Blue Suede Shoes and sired by Bubba Shot the Jukebox.  She is a good little tree dog here at home in our woods.  I don't think Donnie has ever loaded her up and took her off the farm to hunt.   We bred her again to Everybody's Buddy.  He is now an OMCBA Champion Bench Dog and one win away from becoming a Grand Bench Champion.  He is good in the woods on squirrels!   He is super pretty to look at but what we are most proud of is how his puppies are doing in the woods!  

IF you see a puppy you'd like to reserve, please contact us to make sure it is still available.   A deposit of 50.00 to hold the puppy has to be received within a week or the puppy will be back up forsale!!!!  These pups will come with OMCBA puppy papers, wormed several times and their first shots.  Hope to hear from you and hope you see a puppy you'd like!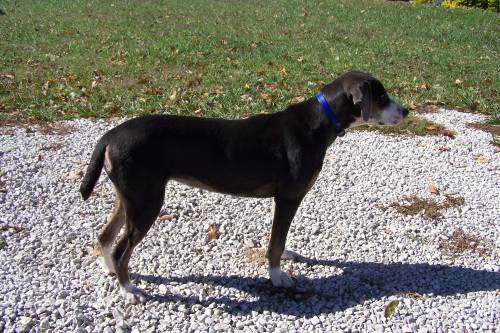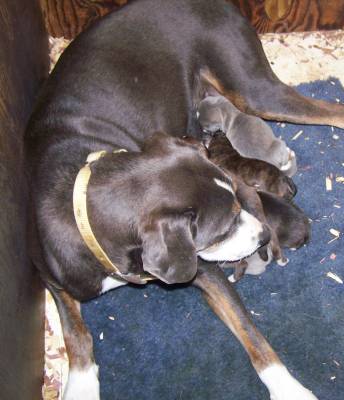 Grapes has her eye on something here!  She blue with some tan on her too. She did not change - she was born this coloring - like some of her pups.

Grapes with her first litter out of My Name is Nobody

CONTACT;

DONNIE OR MARY CLARK

8550 MTN CUR LANE

MOUNTAIN GROVE, MO  65711

417-668-0003

Feel Free to use your credit card to pay!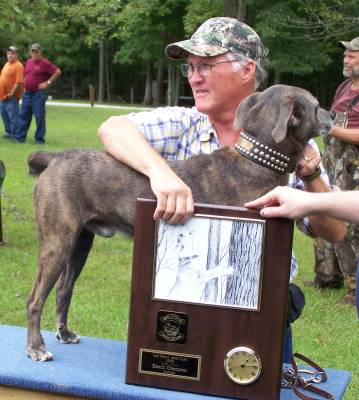 Everybody's Buddy at the OMCBA hunt September 2009, Jamestown, TN and his Champion Bench win

Pictured here at 4 weeks. I am working here on 10/24...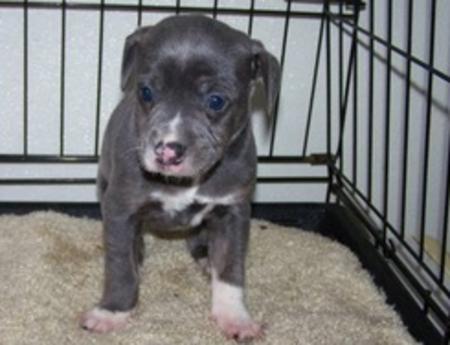 GRAPES GIRL 1 - BLUE - Small white mark on nose, 4 white feet, biggest left front foot.  Long Natural Bob tail  $250.00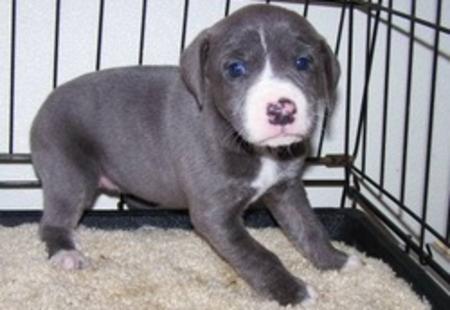 GRAPES GIRL 2 - BLUE - White on nose to narrow line blaze, Small socks front feet with alittle more white on rear feet.  $250.00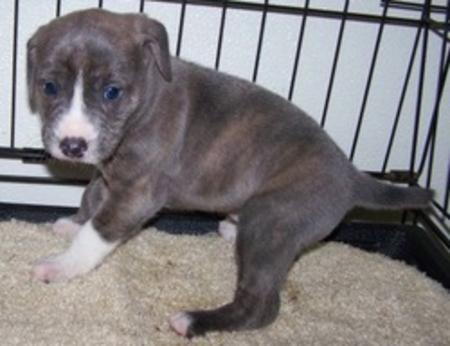 GRAPES BOY 3 - BLUE - White on nose to line blaze.  High left front sock.  Other feet have small white on them.  Dews and Long Natural Bob tail  $250.00  SOLD TO DENNIS BARNETT - Paid In Full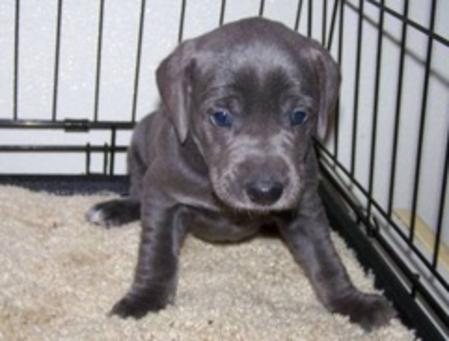 GRAPES BOY 4 - BLUE - White rear toes only.  White under lower jaw and ony a dot under chin and chest  $250.00  SOLD TO CHRIS MOON, LA  PAID IN FULL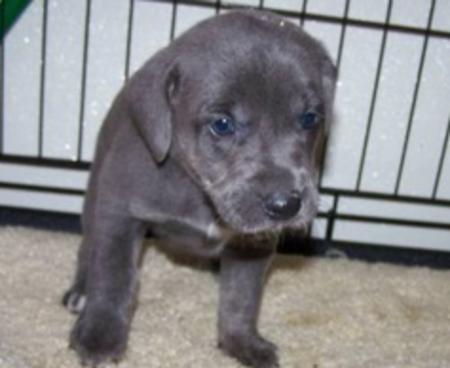 GRAPES BOY 5 - BLUE - Smaller white on toes with left rear only two toes white.  Line of white on chest.  $250.00

Several other litters here also.  Go back to home page to click on the female's buttons!  THANKS